We are a very various swarm, with small and large companies and research Institutes from 13 European countries.  The European Union has funded each of us to make 1-Swarm a great successful project
Topic
Technology, Engineering
Relase date
January 01, 2020
overall budget
€ 4 997 522,50
Coordinated by
Act Operations Research
End date
December 31, 2022
Financed by
H2020-EU.2.1.1.
DIFFERENT ROLE,
SAME GOAL
Here you can meet all the partners of 1-Swarm. You can visiting our websites to better understand what differentiates us from each other and keep in touch with the companies.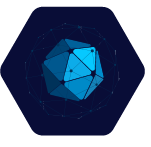 ACT OR IT
PROJECT COORDINATOR
ACT Operation Research is specialized in advanced decision support systems based on optimization, simulation, forecasting and process control expertise built on the breadth of skills within its cross-engineering background team. ACT OR innovates the way in which operational research, statistics and control theory are used in companies and plants. 
ROLE IN 1-SWARM:
Besides being Project Coordinator, ACT OR will lead Pillar-5 implementation towards a full-fledged Decision Science Platform, an overarching optimization layer in 1-SWARM's Swarm Intelligence DevOps Framework.

BLUEBOTICS
BlueBotics aims to become world leader in autonomous navigation with the mission to enable the mobility of vehicles for the automation in the professional use market. They develop a state-of-the-art plug&play solution for AGV fleets design, deployment and operation.
ROLE IN 1-SWARM:
During the project, BB will both contribute to the development of some functional modules of the Decision Science platform (specifically devoted to the optimization of traffic management in fleets of AGVs) and it will act as use-case manager for the corresponding testbed.

NXT CONTROL
R&D-driven company of the Schneider-Electric group, nxtControl develops and offers the most advanced industrial solution based on the IEC-61499 standard, result of more than 20 man-years of industrial innovation.
ROLE IN 1-SWARM:
In the project,  NXT will extend its IEC-61499 implementation to provide the real-time automation layer to the project platform, integrated in a flexible virtualization environment.

SYNESIS
Synesis is a no-profit technology transfer consortium, expert in industrial automation and with extensive know-how in developing advanced mechatronic systems based on the concepts of distributed automation.
ROLE IN 1-SWARM:
Synesis has a double role in the project. On one hand, it contributes to the development of the automation platform of 1-SWARM and support its implementation in the project use-cases. On the other hand, it is also use-case manager for the reconfigurable material handling testbeds, implemented within its Industry 4.0 demonstrator.

TTTECH INDUSTRIAL AUTOMATION
Leading industrial technological provider of TSN-based solutions, TTTech brings to 1-SWARM its Edge Computing solutions to sustain HW-independent deployment of Systems of Cyber-Physical Systems.
ROLE IN 1-SWARM:
During the project, TTTech will extend the functionalities of its Edge Computing platform to adapt it to the specific requirements of CPSoS, exploiting its TSN enhancements and integrating it with the IEC-61499 real-time layer.

TTS TECHNOLOGY TRANSFER SYSTEMS
TTS is a technology excellence in industrial simulation, with a successful track of R&D activities in Horizon 2020 as leading institution for the concepts of Digital Twins and Digital Continuity.
ROLE IN 1-SWARM:
TTS will develop the Centralized Support Infrastructure for the life-cycle management of the CPSoS Digital Twins, to be the simulated in its multi-disciplinary simulation framework.

UAV AUTOSYSTEMS HOVERING SOLUTIONS
Hovering Solutions (HSOL) is a young SME that is building its relevant reputation in the domain of industrial aerial drones for indoor usages, especially in highly constrained and harsh environments.
ROLE IN 1-SWARM:
HSOL will be the manager of the 4th use-case, devoted to the design and deployment of swarm of flying agents, coordinated for distributed perception and monitoring tasks under the supervision of human operators.

SUPSI
SUPSI-IDSIA is one of the most important and prominent European research institutes in Artificial Intelligence, with extensive experience in distributed systems and control of swarm-based teams of robots.
ROLE IN 1-SWARM:
Being one of the key RTD partners in 1-SWARM, SUPSI will coordinate the development of Pillar-4, focusing on the development of the most advanced AI solutions to be integrated in the project framework, as based for the Swarm Intelligence of the project.

UNIVERSITAT LINZ
Johannes Kepler University Linz, LIT – Cyber-Physical Systems Lab is a newly founded research lab dedicated to research in the domain of production automation systems, with particular experience in designing and integrating systems for smart factory applications resulting from several previous research projects in this scope.
ROLE IN 1-SWARM:
JKU will support the development of the IEC-61499 real-time automation layer of the project platform, in its open-source acceptation represented by the 4diac framework, supporting the integration of the most advanced formal verification tools developed in Pillar-1.

LULEA TEKNISKA UNIVERSITET
The LTU is the second main research partner of 1-SWARM, bringing to the project its extensive experience in CPS R&D across several application scenarios, from manufacturing to HVAC passing through Smart Grids.
ROLE IN 1-SWARM:
LTU will supervise the methodological improvement activities related to the DevOps Framework of the project, with a specific focus on formal modelling and verification of automation software developed for CPSoS.

FLEXBRIDGE
Flexbridge is a start-up SME, formed as a spin-off from a research group at the Luleå University of Technology. The company is currently developing IIoT solutions for an ecosystem of smart hardware and software, based also on the IEC 61499 standard.
ROLE IN 1-SWARM:
Flexbridge will contribute to the development of the automation platform by providing its experience in small-footprint control HW, which are particularly relevant in swarms of CPS communicating wirelessly.

REEPACK
REEPACK is a company operating in the field of Manufacturing Packaging Machinery with an extensive range of Semi-automatic and Fully Automatic Machines for primary packaging in the food sector.
ROLE IN 1-SWARM:
The major role of RPK will be in implementing and managing the development of the Manufacturing CPSoS use-cases, devoted to testing swarm automation applied in orchestration of machines and human-robot collaboration.

AFAG AUTOMATION
AFAG offers a comprehensive portfolio of automation components and its main customers are assembly systems integrators as well as large end users in the automotive, consumer goods and medical industry. It's unique position is based on two pillars. First, functionality and reliability. Second,  the employees are perceived as experts in all three key areas of automation: handling, feeding and transport.
ROLE IN 1-SWARM:
AFAG will contribute to the application of the TSN solution for CPSoS and it will support its extensive testing within the use-case n.3. Moreover, thanks to the strong relationship with European and German standardization bodies, it will contribute to the project support in this direction.